McDonald's is known around the world for its classic hamburgers like the Big Mac and Quarter Pounder. However, as the fast food giant has expanded internationally, it has adapted its menu to local tastes.
One of the most popular localized items is the McSpicy chicken sandwich, which can be found at McDonald's restaurants across Asia.
The Origin of the McSpicy
The McSpicy was first introduced in Singapore in 2002. At the time, McDonald's was seeking to increase sales by appealing to local palates that favored spicy flavors.
To develop the McSpicy, chefs at McDonald's Singapore began experimenting with a spicier version of the classic McChicken sandwich.
After months of testing recipes, they settled on a fried chicken fillet coated in a creamy, peppery sauce with a kick of heat.
The McSpicy launched to great success in Singapore, quickly becoming one of the top-selling menu items. Encouraged by the positive response, McDonald's began rolling the McSpicy out across other Asian markets over the next several years.
Today, it's a staple menu item at McDonald's restaurants in countries like Hong Kong, Malaysia, Thailand, and India. Each market has localized ingredients and levels of spiciness to suit local tastes.
McSpicy Around Asia
While based on the same original concept, the McSpicy sandwich varies slightly between different McDonald's markets in Asia.
McSpicy in Hong Kong
The McSpicy chicken burger arrived in Hong Kong in 2006. It features a thick chicken cutlet topped with shredded lettuce and a fiery tomato-based sauce.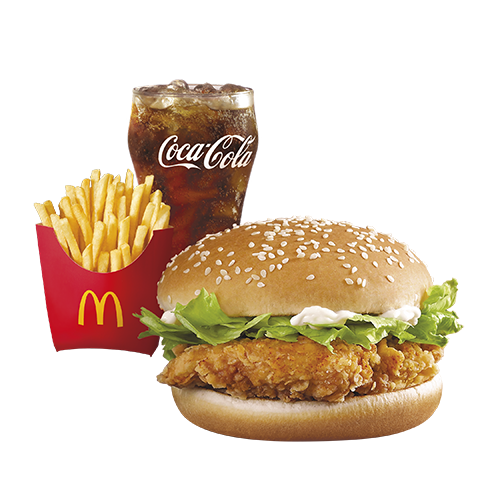 The chicken is marinated in a blend of spices including black pepper, paprika and chili powder before being breaded and deep fried. according to McDonald's Hong Kong, the McSpicy sauce is made with a mix of chopped chili peppers, garlic, spices and vinegar.
The sandwich quickly built up a cult following, with customers praising its crunchy coating and addictive spicy flavor. Some McSpicy fans even argued it was tastier than the iconic McDonald's Big Mac burger.
McSpicy in Singapore
Singapore is where the McSpicy was first created, so naturally McDonald's Singapore has stuck close to the original recipe. The McSpicy burger features a chicken cutlet topped with shredded lettuce and a special McSpicy sauce. It's served on a toasted sesame seed bun.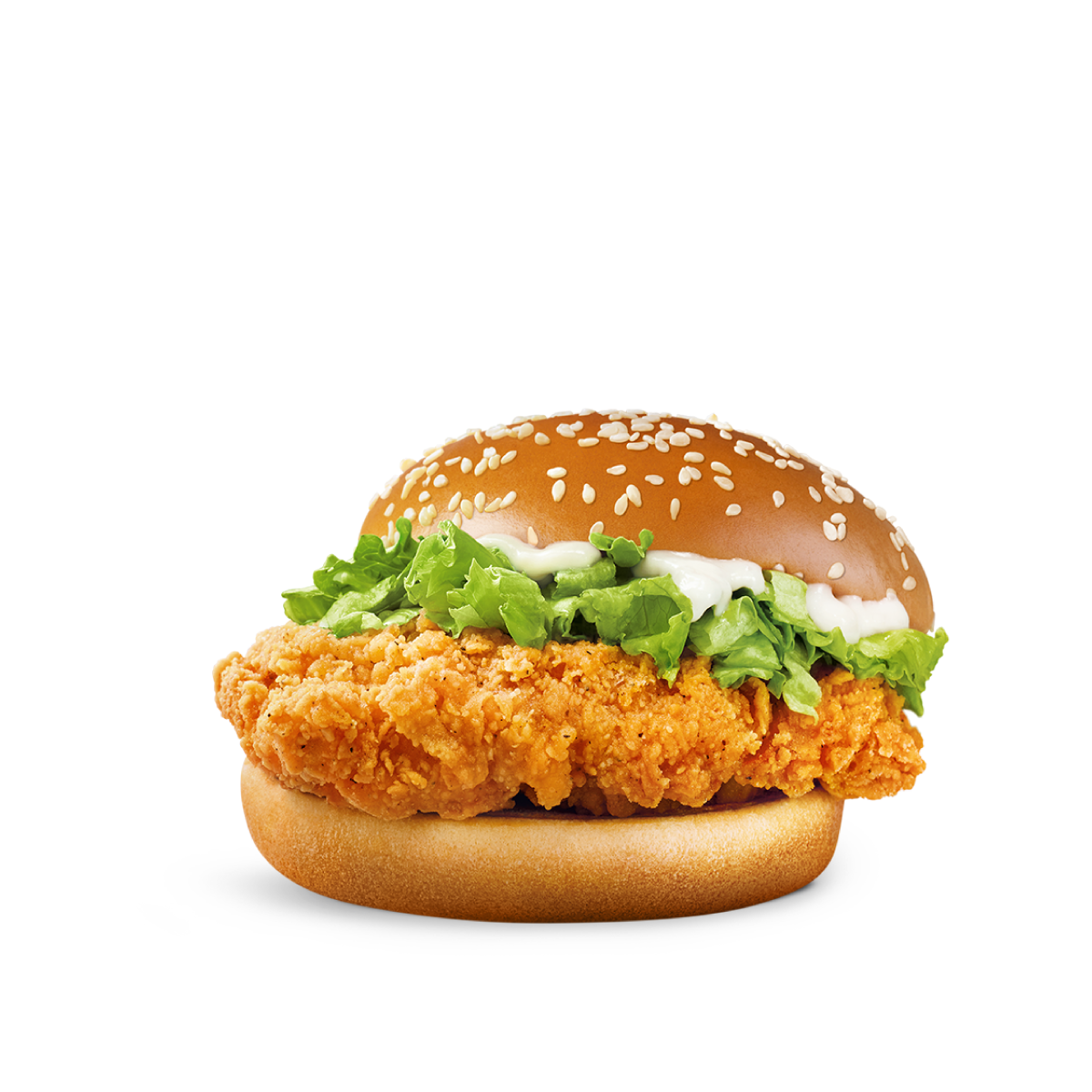 According to McDonald's Singapore, the McSpicy sauce balances tangy, spicy and savory flavors. Chili peppers and spices give it a good kick of heat. The chicken patty is also larger than a regular McChicken fillet. Customers can request to add an extra sauce packet for dipping.
McSpicy in India
When McDonald's brought the McSpicy to India in 2011, they gave it an extra spicy kick to satisfy local tastes for bold, fiery flavors. The Indian McSpicy features a fried chicken fillet topped with sliced tomatoes, onion and lettuce along with a creamy, chili-based McSpicy sauce.
The chicken fillet is thicker and crispier than other McDonald's sandwiches. It gets its heat from a spicy coating containing chili powder before being fried. The McSpicy sauce also packs more peppers and spice than versions in other countries.
The Double McSpicy
Given the popularity of the McSpicy chicken sandwich, it didn't take McDonald's long to realize customers wanted an even spicier experience.
In 2013, McDonald's locations in Singapore unveiled the Double McSpicy – consisting of not one but two spicy chicken patties along with an extra helping of the peppery McSpicy sauce.
The Double McSpicy also made its way to McDonald's menus in Hong Kong and India. It's become a go-to for hardcore spicy food fans who want to feel the burn. By stacking two patties and sauce on a bun, the Double McSpicy doubles down on the heat and flavor.
Why the McSpicy is a Hit
There are several reasons the McSpicy has become such a breakout hit across multiple Asian markets:
It aligns with local tastes: Asian cuisines are known for bold, spicy flavors. By adding heat and spice, McDonald's adapted to flavor profiles popular in the region.
It provides a new experience: For customers bored with the usual McDonald's burgers, the McSpicy offers a taste sensation and eating experience they can't get from other menu items.
It caters to the youth market: Younger generations in Asia are more likely to seek out new flavors and trendy menu items. For them, the McSpicy provides a hip alternative to standard burgers.
It encourages customized orders: Customers can request different sauce and spice levels, which makes the McSpicy feel like an individually tailored burger experience.
It fulfills a craving: Once you've tried the McSpicy's unique blend of heat, tang, crunch and flavor, it's hard not to crave that addictive taste combo again soon.
The Future of the McSpicy
The sizzling success of the McSpicy sandwich in Asia has led some to wonder if McDonald's will expand it to other international markets. There have already been limited-time McSpicy promotions in places like New Zealand and Australia.
McDonald's would need to recalibrate the heat levels and ingredients to match the local palates of other countries. But for markets that enjoy spicy flavors, the McSpicy could catch on in a major way as customers look for bolder, more exciting fast food options.
For now, the McSpicy remains a treat best savored by traveling to one of the Asian countries where it's a regular menu fixture. By offering a taste of the region's love for chili peppers and spice, the McSpicy sandwich has become a cult favorite that gives McDonald's global menu localized Asian flare.