We researched over 50 liquor store in Wichita, KS, and out of these, we've listed the 3 best and most popular liquor stores for Wichita city or nearby areas below.
Also See: Find Best Liquor Store Near Me (Search By Zip Code)
1. Jacob Liquor Exchange
Jacob Liquor Exchange is the largest retail liquor store in Wichita, Kansas and it is conveniently located at the Northwest corner of 29th and Rock Road. They are individually locally owned businesses that have been in business for more than 40 years.
They pride themselves on exceptional customer service and product selection. The best thing is that they have the largest selection of Beer, Wine And Spirits in Wichita, KS. Curbside pickup is also available in this store.
Their friendly, professional, and knowledgeable staff can assist you with any of your alcoholic beverage needs. You will find everything from fine wines, unique craft beer and local selections from your favorite wineries, breweries, and distilleries, making this the perfect stop for any special occasion.
Address: 3049 N Rock Rd, Wichita, KS 67226
Phone: (316) 636-4566
Open Hours: Mon – Thu (9 am – 10 pm), Fri & Sat (9 am – 11 pm), Sun (12 – 7 pm)
Website: http://www.jacobliquor.com
2. Burgardt Retail Liquor
Not happy with the first option? Visit to Burgardt Retail Liquor store. They're celebrating 56 years and three generations of ownership and operation by the Burgardt Family, and 70 years as a continually operating retail liquor store, making it both the oldest family-run liquor store, and the oldest continually-operating liquor store in the State of Kansas.
This is one of the largest family-owned and operated liquor stores in the state of Kansas, offering a massive selection of craft beer, specialty spirits, and fine wines. You'll find the best selection of fine liquors in an unlikely place. Pretty great smoke shop as well. The people there are always helpful and treat you with respect. Kim always has a warm greeting and is always helpful.
Address: 3027 E Pawnee St, Wichita, KS 67211
Phone: (316) 682-5167
Open Hours: Mon – Sat (9 am – 11 pm), Sun (9 am – 8 pm)
Website: http://www.burgardtliquor.com
3. Goebel Liquor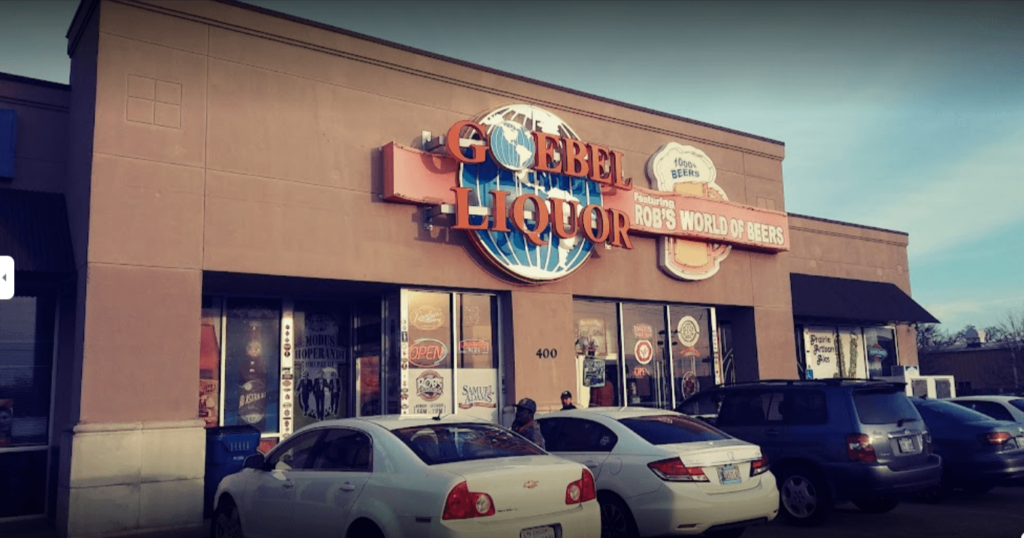 If you're looking for something best liquor store in Wichita then visit Goebel Liquor store which is another very popular retail liquor store that carries Spirits, wine and a huge number of craft, import and seasonal beers that number over 1,000.
At Goebel Liquor Store, you will find over 2,000 different craft beers in stock. Also, you can "Mix Your Own Six Pack" of favorites or beers you have been anxious to try. If you don't like beer, then Goebel Liquor also offers an outstanding selection of wines, spirits, and prepared cocktails for any occasion and every budget.
Not sure what you want? No worries. Rob and his staff are both knowledgeable, experienced and enthusiastic about all wine at Goebel Liquor. They will be glad to help you find the perfect beverages for home use, entertaining, or gift giving.
Address: 352 S West St Suite 400-600, Wichita, KS 67213
Phone: (316) 943-2911
Open Hours: Mon – Sat (9 am – 11 pm), Sun (12 – 8 pm)
Website: http://www.goebelliquor.com