If you consider yourself a foodie, then these top 5 Indian restaurant in Wichita are the perfect spot to begin your obsession with Indian food. These restaurants serve a wide variety of delicious Indian authentic dishes. Each restaurant has its unique various cooking patterns and the cultural traditions of Indian food. Here are the top 5 Indian restaurants in Wichita.
Also See: Find Best Indian Restaurant Near Me (Search By Zip Code)
1. Passage to India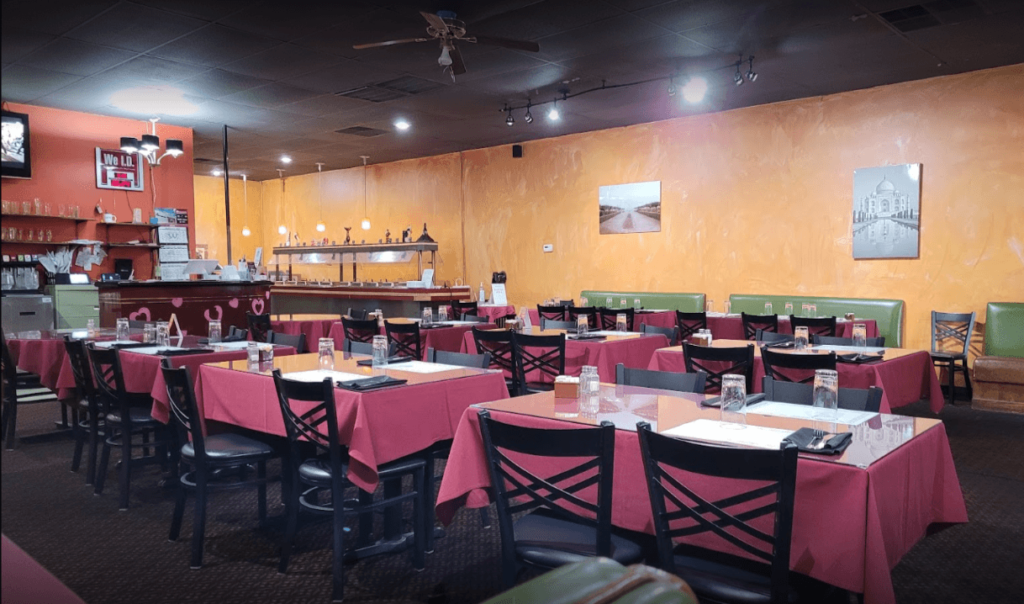 Passage to India is one of the best Indian restaurant in Wichita which serve you Delicious, spicy, wonderful aromatic food. Their dish gives your mouth Indian desi authentic foods flavour at reasonable prices. As a warm-up, its steaming cup of chai masala or chilled mango lassi is delicious and in their main course, the chicken Tikka masala is the most wonderful, luscious delightful dish, its spicy mild flavor melts your mouth.
Among their vegetarian foods, malai kofta and paneer masala are a very tasty and wonderful food. The passage to India restaurant has excellent Indian food, seafood, caters, and eastern food. Their staff is very nice. In a covid situation, they are maintaining all of the covid rules for their customer health's. So if you are craving some Indian spicy food just visit the passage to India restaurant you would love it.
Address: 6100 E 21st St N #180, Wichita, KS 67208
Phone: (316) 691-8300
Open Hours: Tue, Wed, Thu & Sun (11 am – 2:30 pm, 5-9 pm), Fri & Sat (11 am – 2:30 pm, 5-10 pm)
Website: Not Available
2. New Paradise Indian Restaurants
If you are in a mood to try Indian food in Wichita city then visit the new paradise Indian restaurant. All the food is prepared in authentic Indian style. They have special Hyderabadi style biryani, goat biryani, veg biryani, fish curry, samosa, and other varieties of food. Each dish had a completely unique flavour with distinct spices.
The place is very clean and their staff are very nice and care for you as a customer and as an individual. This place brings you part of India while you are here in America. You can enjoy the beauty of India through their amazing food and the restaurant environment.
Address: 1648 S Rock Rd, Wichita, KS 67207
Phone: (316) 927-3580
Open Hours: Tue, Wed, Thu & Sun (11 am – 3 pm, 5-9:30 pm), Fri & Sat (11 am – 3 pm, 5-10 pm), Mon (Closed)
Website: https://newparadiseindianrestaurant1.com
3. Deshi Curry
As the name indicates, the restaurant serves authentic Indian spice fragrant chicken curry thali with naan or rice. The restaurant is special with biryani, samosa, kabab, coconut curry, shrimp tikka masala, and vegetable curry. The good part of this restaurant is it serves you hot fresh mouth-melting dishes with Indian style that you could not stop eating.
The restaurant atmosphere gives you desi vibes. It is open to your service every day. You must visit or order online to get Indian authentic thali at your home. Restaurant home delivery drivers are friendly and delivered promptly, the services are also good and provided by friendly stuffs.
Address: 6249 E 21st St N, Wichita, KS 67208
Phone: (316) 651-5933
Open Hours: Mon – Sun (11 am 11 pm)
Website: https://deshicurrywichita.com
4. Kababs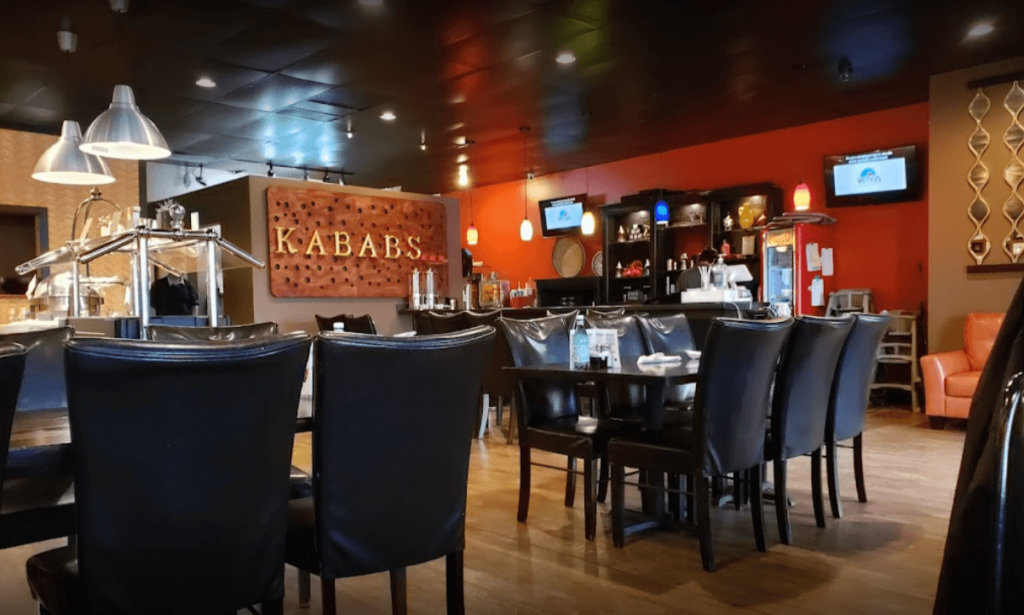 Kababs is the first Indian restaurant opened in Wichita city. If you want to test north Indian or Pakistani traditional foods then kababs is the best place. Kebabs offer an everyday lunch buffet and withinside the evening a menu of Indian and Pakistani specialties made with veggies, chicken, red meat, and seafood.
Their hand-made naan and chicken tikka are so delightful and the beef kabab is very juice flavorful. The menu includes popular dishes such as tandoori chicken, samosas, curries, and a variety of kebabs. In addition, in reality, reputable social distancing and gloves have been utilized by the customers at their buffet stations. The restaurant is clean, present-day fantastically decorated. The workers are very welcoming!
Address: 3101 N Rock Rd, Wichita, KS 67226
Phone: (316) 260-9999
Open Hours: Mon – Thu (11 am – 9 pm), Fri & Sat (11 am – 10 pm), Sun (11 am – 3 pm)
Website: http://www.mykababs.com
5. Himali Eats
Himali east specialty is steamed momo and chilli momo, the momos are extremely flavorful, juicy, yummy and with hot soup, it's so delicious. You can also have fried chicken, butter chicken, veggie, fried fish, curry, other Nepalese food, and varieties of momo at affordable prices. As a dessert, you can have their special ice cream.
The restaurant's place seemed quite amazing. The restaurant decoration atmosphere gives you Nepalese culture and their vibes. The restaurant has a small parking lot where you can easily park your car. The staff in restaurants are also friendly and amazing. They prepare your food and bring it to you within 10 minutes of your ordering. If you want online delivery then you can visit the website of Himali eats.
Address: 3238 E Douglas Ave, Wichita, KS 67208
Phone: (316) 358-7446
Open Hours: Mon, Wed & Thu (11 am – 8:30 pm), Fri & Sat (11 am – 9 pm), Sun (11 am – 7:30 pm), Tue (Closed)
Website: https://www.himalieats.com