New York City always has some nice authentic Indian restaurant. Here are the top 5 Indian restaurants in New York City. All these restaurants are famous for their unique taste, aromatic and authentic Indian dishes. These places also have a remarkable atmosphere and retro vibes that may take you on a nostalgia trip.
Also See: Find Best Indian Restaurants Near Me (Search By Zip Code)
1. Indian Accent Restaurant
This is one of the best Indian restaurants in New York City. Indian accent is popular for creative authentic Indian food which is created by combining global ingredients and techniques. India's best chef Manish Mehrotra created the restaurant's groundbreaking menu. Ghee roast with roomali roti, potato sphere chat, pea mash, and millet khichdi with beef laal maas is one of the popular dishes in the restaurant.
The restaurant's atmosphere is pretty amazing. It has some magnificent interiors, like emerald-green velvet seating, tabletop with Indian-style marble veins, and lattice firework screens that add some Indian feelings. The restaurant's staff are also very welcoming!
Address: 123 W 56th St, New York, NY 10019
Phone: (212) 842-8070
Open Hours: Sun, Tue, Wed & Thu (5:30 pm – 9:45 pm), Fri & Sat (5:30 pm – 10 pm)
Website: http://indianaccent.com/newyork
2. Bengal Tiger Indian Food
Bengal tiger is a fine dining restaurant in New York City. It is a dimly calm place, it has industrial-themed, high ceilings, they also have a set of Indian artwork on the walls. You can enjoy your food in this lovely, beautiful place. They give a lot of specific recipes from throughout India, that deciding on simply you will occasionally be hard. The restaurant also has famous Indian desserts like rasmalai, kheer, mango lassi, that sweet taste makes your mouth melt. They also have nice staff with great services. If you are a fan of Indian cuisine, you will love this place.
Address: 58 W 56th St, New York, NY 10019
Phone: (212) 265-2703
Open Hours: Mon – Fri (11:30 am – 2:45 pm, 5 pm- 10 pm), Sat (1 pm – 10 pm), Sun (12:30 pm – 10 pm)
Website: http://www.bengaltigerindianfood.com
3. Junoon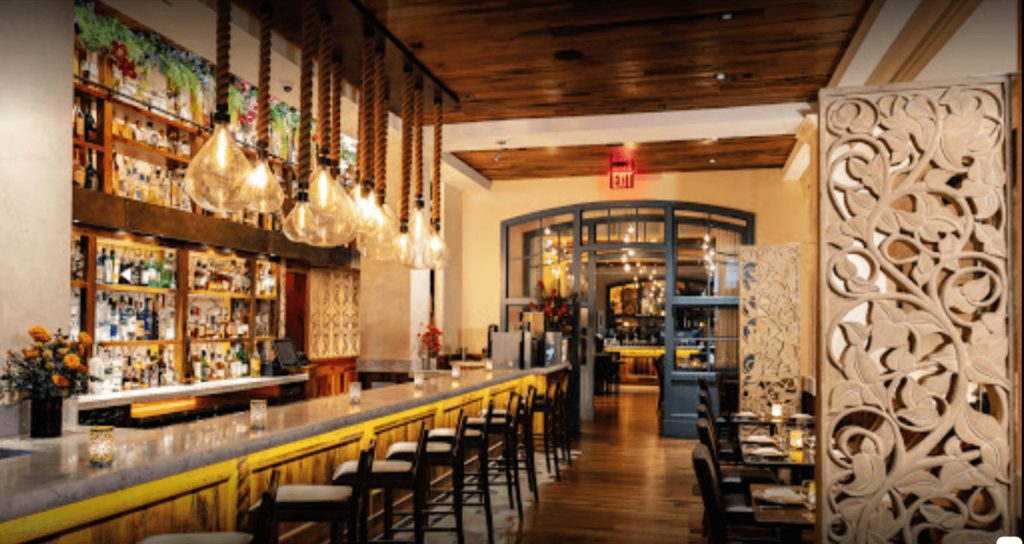 If you love Indian desi food, then this place is for you. There is a vast array of proper Indian food such as street food, flavourful grills, curries, biryanis, daily changing freshly made vegetables, and many more. In addition, to modernize this traditional cuisine, the chefs are taking an innovative and progressive approach. The restaurant also offers some amazing cocktails with each course of the meal. You will take the story of their restaurants far beyond the boundaries of their restaurants' thanks to their skilled bartenders.
The restaurant attracts its customers because of the glories of centuries of Indian culture. Throughout the restaurant design, there is a sense of elegance and ease, comfort and luxury.
Address: 19 W 24th St, New York, NY 10010
Phone: (212) 490-2100
Open Hours: Tue – Wed (5:30 pm 10 pm), Thu – Sun (12 pm – 2:45 pm, 5:30 pm – 10:30 pm), Mon (Closed)
Website: https://www.junoonnyc.com
4. Spice Symphony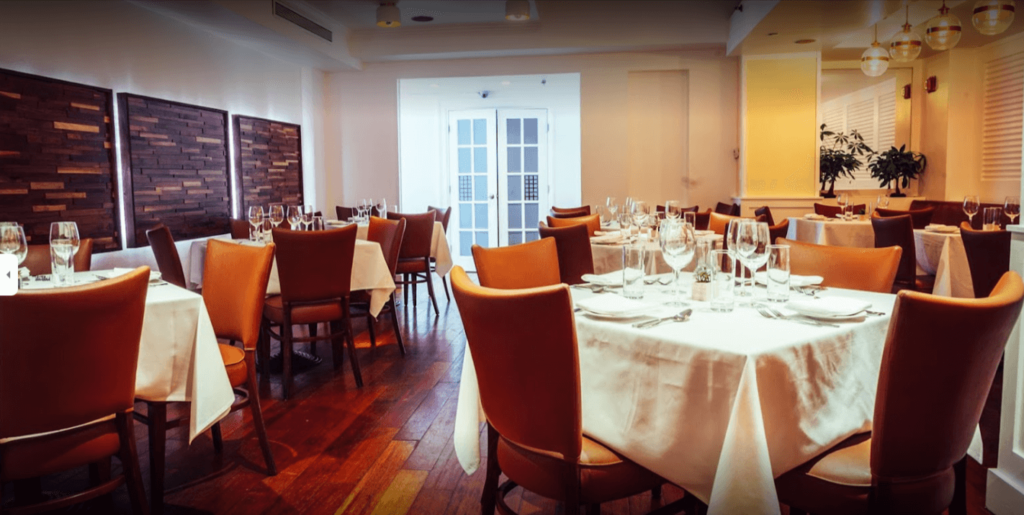 Spice symphony serves delicious Indian food with amazing cocktails at affordable prices. The restaurant serves you authentic elegant Indian food from all the corners of India. Their star chefs made each food carefully with a classical Indian touch. Here you will find coastal curries from Goa, Karwar, Alley, Madurai, Konkan, and Kolkata, along with Indo-Chinese dishes. This is one of the top Indian restaurants in New York that you can't afford to miss.
The place is clean and sanitized every day. They follow all the covid rule for their customers' health. The restaurant has lovely staff with fine service. Breath of fresh air with delicious food makes your day happy.
Address: 150 E 50th St, New York, NY 10022
Phone: (212) 300-4869
Open Hours: Sun, Mon, Wed & Thu (11 am – 3 pm, 5- 10 pm), Fri, Sat & Tue (11 am – 3 pm, 5-10:30 pm)
Website: http://www.spicesymphony.com
5. Bhatti Indian Grill
This is a beautiful and outstanding Indian restaurant in New York City. Bhatti Indian grill food is something you have never experienced before, the flavors are unique, harmonious. The food is flavourful and is perfectly balanced with spice. The menu is vast with a variety of kebabs, lamb, grills, curries, vegetables, and biryanis.
The restaurant has a comfortable, friendly atmosphere with beautiful decorations of flowers and lovely environments that makes your spending worth it. It additionally has an open terrace site in which you'll be able to experience meals in natural light. Everything about this place is amazing. You can go and enjoy your lunch with your friends, family.
Address: 100 Lexington Ave, New York, NY 10016
Phone: (212) 683-4228
Open Hours: Tue – Fri (12-4 pm, 5-10:30 pm), Sat (12-10:30 pm), Mon (5 am – 10:30 pm) | Delivery & Takeout (12 – 10:45 pm
Website: http://bhattinyc.com