Chicken is a protein that can be prepared in a variety of ways and is enjoyed by people all over the globe. However, it's simple to become stuck in a rut and always makes the same boring chicken recipes.
But don't worry! We hope that these flavorful chicken dishes will inspire you to try new things in the kitchen and put an end to boring old chicken.
1. Lemon Herb Roasted Chicken
Let's kick things off with a tried-and-true recipe. This lemon herb roasted chicken is full of fresh taste and takes hardly any effort to prepare. Use a blend of fresh lemon juice, olive oil, garlic, and a variety of herbs including rosemary, thyme, and parsley to marinate the chicken before cooking.
Bake it until the skin is crisp and golden and the flesh is savory and soft. The chicken will take on a whole new dimension thanks to the combination of zesty acidity and aromatic herbs.
2. Spicy Honey Glazed Chicken Wings
These spicy honey-glazed chicken wings are a must-eat for all heat lovers. Honey, soy, sriracha, garlic, and ginger make a savory marinade for chicken wings.
Bake or grill the wings until they are sticky and caramelized, then serve after letting them marinate for a bit to absorb all the flavors. The honey's sweetness counteracts the chili's heat, making for a delectable delicacy that will have your visitors licking their fingers for more.
Also See: You Won't Believe How Juicy and Tender These Chicken Recipes Are
3. Coconut Curry Chicken
This chicken dish made with coconut curry will take your taste buds on a journey to other countries. Flavors are well balanced because to the combination of delicate chicken, fragrant spices, and smooth coconut milk. In a pan, soften onions, garlic, and ginger before adding curry powder, turmeric, cumin, and coriander.
The next step is to add the chicken and coconut milk and boil the mixture until the flavors have combined. Comforting and filling, this dish is perfect over rice or with warm naan bread.
4. Teriyaki Chicken Skewers
Chicken skewers marinated in teriyaki sauce have a wonderful taste profile that spans salty, sweet, and tart. Soy sauce, honey, ginger, garlic, and a touch of rice vinegar may be used to create a delicious homemade teriyaki sauce that can be used to marinate bite-sized pieces of chicken.
Grill the chicken skewers until they are well-seared and caramelized from the marinade. The resulting chicken skewers are tender and juicy, making them ideal for a backyard barbeque or a fast weekday meal.
5. Mediterranean Stuffed Chicken Breast
These stuffed chicken breasts with Mediterranean flavors are sure to amaze your dinner guests. The chicken breasts are filled with a delicious combination of spinach, sun-dried tomatoes, feta cheese, and garlic and then rolled up like a jelly roll.
Sear the rolls in a hot pan before completing them in the oven; then, roll them up and fasten them with toothpicks. Spinach, sun-dried tomatoes, and feta cheese all work together to create a taste profile that will make every mouthful delicious.
6. Korean Fried Chicken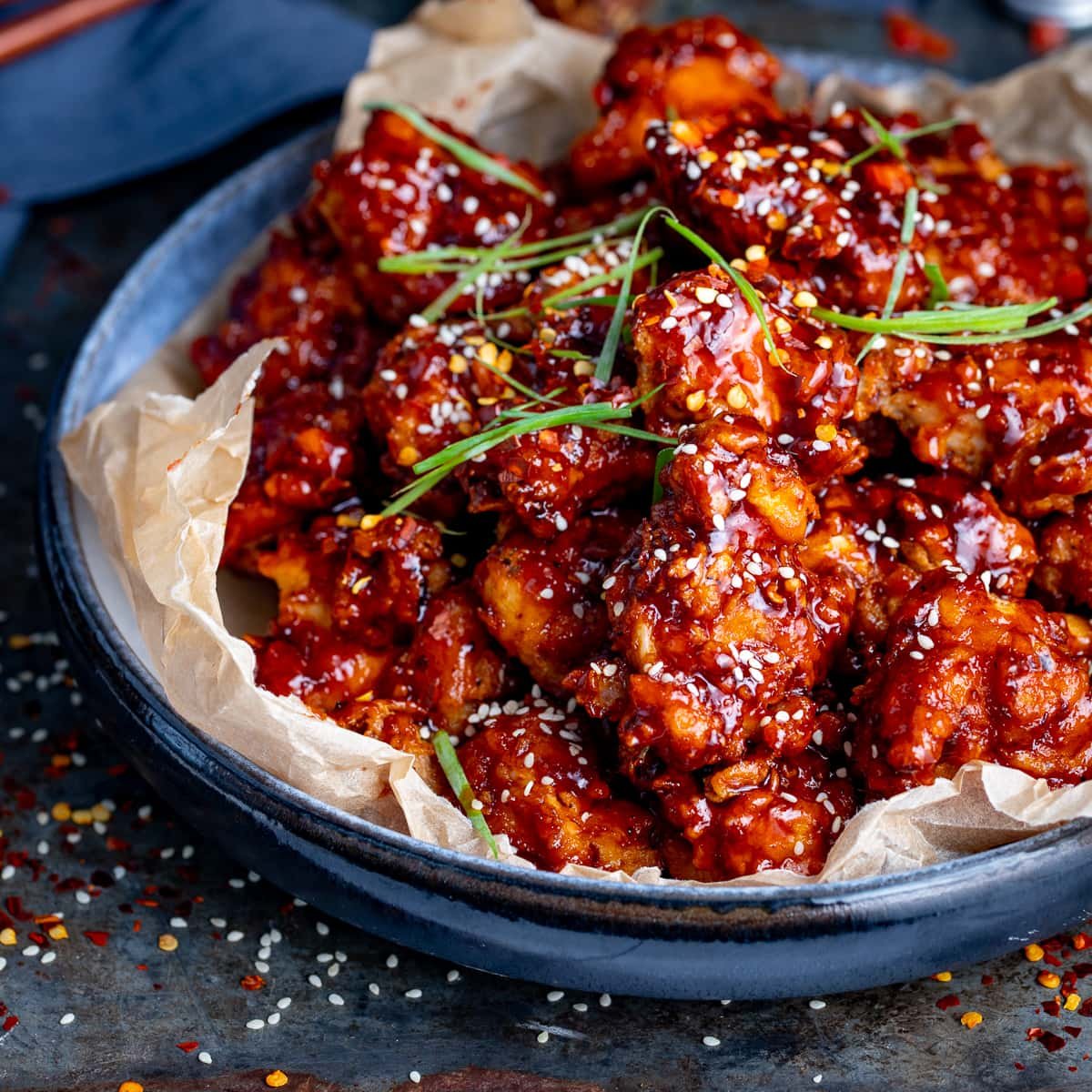 The addicting crunch and strong tastes of Korean fried chicken have made it a global phenomenon. Coat chicken wings or drumsticks in a batter of flour, cornstarch, and seasonings to make them extra crispy.
Brown the chicken in a hot skillet until it's crispy, then coat it with a delicious sauce of soy sauce, honey, garlic, ginger, and gochujang (Korean chili paste). The end product is a deliciously addicting blend of crunchy chicken with a sticky, spicy, and subtly sweet sauce.
Conclusion
These flavorful chicken dishes are just the beginning of the many ways in which this common protein may be elevated. There's a dish here for everyone, whether you like milder citrus flavors, hotter spices, or fresher herbs.
Get out of your chicken rut and try some new flavors with these delectable recipes. The food will satisfy your taste buds.
Frequently Ask Questions