We researched over 100 liquor store in New York City, and out of these, we've listed the 3 best and most popular liquor stores in New York City below.
Also See: Find Best Liquor Store Near Me (Search By Zip Code)
1. Astor Wines & Spirits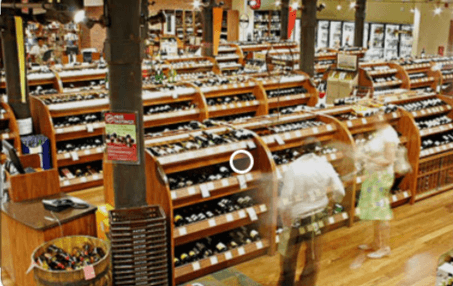 If you're looking for a liquor store in New York City then Astor Wines & Spirits might be your perfect choice for shopping. Astor Wines & Spirits has been a Greenwich Village institution since 1946. Located near Astor Place in NoHo at the landmark DeVinne Press building, their store houses the greatest selection of wine and spirits in New York City.
With more than 5,000 products, frequent sales, free in-store tastings, and visits from winemakers and distillers, Astor Wines & Spirits has remained a hub for collectors and locals looking to expand their knowledge. Their unparalleled selection is also available online—so whether you need fast, affordable delivery across the city or across the country, Astor Wines & Spirits is your go-to wine and spirits retailer.
Currently, Astor & Wine Spirits is rated 5 star by more than thousands people on Google. This is one of the very popular places for Liquor lovers. They also offer free tasting service at their store. Each week, they pour some of their favorite wines, spirits and sakes so you can taste and learn in a casual, relaxed, and – did they mention free? – environment. If you happen to like a particular wine or sake that's poured, purchase it the day of the tasting and they'll take 15% off the price. Tastings are held most weekdays and Saturdays.
Address: 399 Lafayette St, New York, NY 10003 (Get Direction)
Phone: (212) 674-7500
Open Hours: Mon-Sat (9 am – 9 pm), Sun (12-6 pm)
Website: https://www.astorwines.com
2. Ambassador Wines & Spirits
Not satisfied with the first one? Then do visit Ambassador Wine & Spirits which is located at 1020 2nd Ave, New York City. Ambassador Wines & Spirits is an upscale shop known for a wide specialty-spirits selection, a walk-in sake fridge & a wine cellar. This liquor store might be your world class destination for wine, champagne, premium spirits, sake and shochu. Now featuring a dizzying array of artisanal spirits for all your mixology needs.
You know what? They have an amazing selection of unusual, upscale wines and spirits – you may even find the label you enjoyed in that restaurant last night with the help of the extremely knowledgeable staff at this inviting, family-owned eastsider. There is a walk-in refrigerator for shake lovers, a must see downstairs cellar room with an exclusive feel, separate rooms for Burgundies, Bordeaux, dessert vintages, etc.
So did you like the store? If not sure then do visit the shop and explore all the wines there. Do visit their website and social media profiles for more information. You can contact them at the below mentioned number if you want more details about the stores.
Address: 1020 2nd Ave, New York, NY 10022 (Get Direction)
Phone: (212) 421-5078
Open Hours: Mon – Thu (9 am – 10 pm), Fri (9 am – 12 am), Sat (10 am – 12 am), Sun (12 pm – 8 pm)
Website: https://ambassadorwines.com
3. Union Square Wine & Spirits
Not interested to visit the above two liquor stores then try to look out Union Square Wine & Spirits. You will definitely like to shop your favorite wine here. They aim to help customers feel comfortable with wine by helping put the bottles into context via tastings, food pairings, and personable sales help. For them, wine is just as important at the table as salt and pepper.
USQ was the first retailer in Manhattan to invest in the state-of-the-art Eno-machines, easy to use automatic wine dispensers that allow customers to sample up to four dozen different wines during store hours. Union Square Wines & Spirits emerged in NYC's vibrant Union Square neighborhood in 1995.
Today, Union Square Wines continues to set the standard for the retail wine experience by providing consumers with an impressive selection of wine and spirits, and expert knowledge in a relaxed setting. From down-to-earth customer service to warm design, helpful signage, and hundreds of free in-store wine events featured annually, USQ's personality and environment encourage customers to explore.
Address: 140 4th Ave, New York, NY 10003 (Get Direction)
Phone: (212) 675-8100
Open Hours: Mon – Sat (9 am – 9 pm), Sun (12 – 8 pm)
Website: http://unionsquarewines.com