We researched over 100 liquor store in Houston, and out of these, we've listed the 3 best and most popular liquor stores for Houston or nearby areas below.
Also See: Find Liquor Store Near Me (Search By Zip Code)
1. Spec's Wines, Spirits & Finer Foods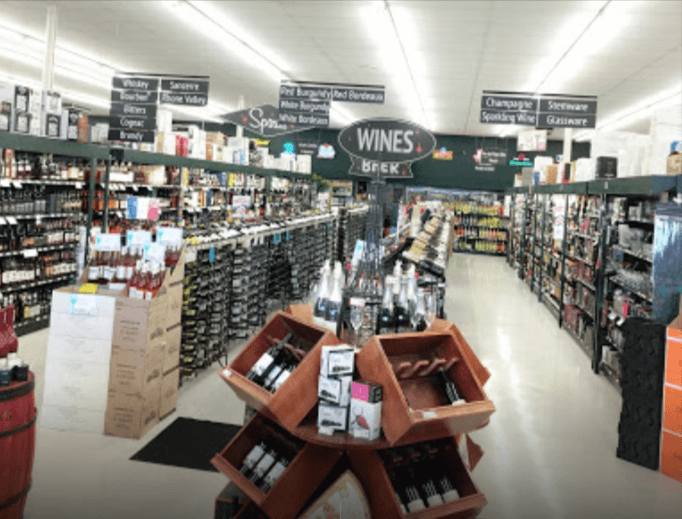 For more than 55 years, Spec's has been your Texas go-to for good times and gourmet foods. Now, with over 100 stores across Texas, and more on the way, they're bringing savings and selection to every corner of the Lone Star State. You can always find a store near you, where you can shop their amazing selection of wines, liquors, beers, gourmet foods, accessories, and more.
Their goal is to keep everyone in good spirits by offering an inviting, fun place where all are welcome, important and appreciated. Each and every year, they continue their successful quest to satisfy Texans' thirst for big selections and lower prices. If you really want to visit this liquor store then you can find them in Midtown conveniently located at 2410 Smith Street in Houston.
Address: 14635 Memorial Dr, Houston, TX 77079 (Get direction)
Phone: (281) 870-9778
Open Hours: Mon – Sat (10 am – 9 pm), Sun (Closed)
Website: https://specsonline.com
2. The Liquor Store 5
This popular store is a complete liquor store in the medical center and next to the NRG stadium. At this liquor store of Houston city, they carry all premium liquors, wines and specialty beers from around the world. Also, they have a wide variety of handmade cigars. This is probably the best stocked liquor store in town. They have a great variety of microbrews and wines.
This liquor store mission has always been to provide its customers with the highest quality service and the best selection. One visit and they guarantee you will feel the difference. They believe that customers are the most important asset to a business. So they value that and build relationships that last forever.
They offer delivery through their app. The Liquor store promises to give you the ultimate shopping experience and the best assortment of liquors, wines, beer and cigars from around the world. Come by and experience the service and quality at The Liquor Store 5. They deliver. Just download their app on the app store. "Liquor Store 5". One of the best things is that they also deliver through Uber and Doordash.
Address: 2112 Holly Hall St, Houston, TX 77054 (Get Location)
Phone: (713) 795-4382
Open Hours: Mon – Sat (11 am – 9 pm), Sun (Closed)
Website: http://www.theliquorstore5.com
3. Goody Goody Liquor
Established in 1964, Goody Goody Liquor store is a family-owned and operated pioneer in the Texas wine, beer and spirits industry. Over the years, this famous liquor store has gained an excellent reputation based on low prices, impeccable customer service, and grand selection of products. By the time their second store opened in 1974, Goody Goody had made a name for itself by having the largest liquor store in the state. Today, Goody Goody has 21 stores across Texas in Dallas-Fort Worth, Houston, and Longview areas.
You will find an impressive selection in this store. Neat layout and spacious aisles make things very easy. They have super friendly staff too. The staff are very knowledgeable and can make suggestions on any of the products or if they are not familiar with a particular line they will get someone who has that experience to help out. They have a nice selection of Scotches and Mezcal. The American Whiskey selections are very good as well.
Address: 2680 S Texas 6, Houston, TX 77082 (Get Location)
Phone: (281) 497-1862
Open Hours: Mon – Sat (10 am – 9 pm), Sun (Closed)
Website: https://www.goodygoody.com